I've Been by Andy Mineo
---
Song Lyrics
---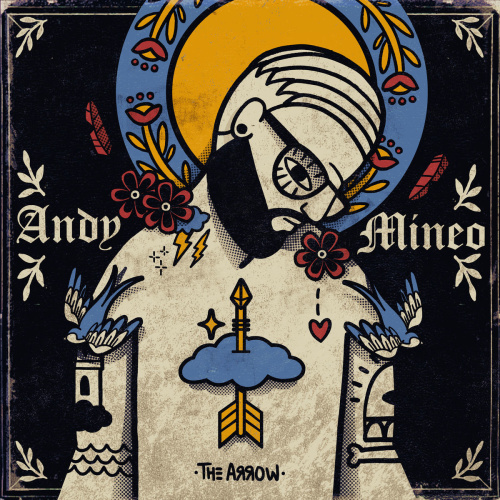 Album: The Arrow
---
Intro
I've been lost (ayy)
I've been lost
I've been lost for some time
For some time
I've been lost
I've been lost
Lost, for some time, for some time
For some time, for some time

Verse
Ah
Wake up this mornin', need a new dose of Truth (uh)
Yesterday, my cup was full
Then it leaked, then it leaked, all on the floor
Before I could sip it, I slipped and I broke my head
Cracked my skull open
Saw my thoughts rollin'
Save my prayers, dawg, word to Hulk Hogan
Thought you straight edge, now they all smokin'
A hunnid tokens cost 20 dollars at the arcade
That'll last me like all day
Playin' NFL Blitz and NBA Jam
"He's on fire!" not like Satan
Went to college, got an MBA, fam
I don't trust 'em, get an NDA man
Envy, hate and jealousy, that's a bad combo
I lost my watch, where the time go?
God reign supreme, Jebbia made the poncho
I been sick, get this Sancocho
I been wobblin', wobblin' like the beat does
I got a whole lotta problem but I know He love me
Just like this, I come like this, the NRA stuck to my gun like this
Come out and play-ayy
Rain would you please come back on another day-ayy (boo)
Alright, I can't sing, well don't that stink (uh)
That's why I keep the autotune on deck
But lately I've been thinkin' my flaws are something that's fresh (uh)
I hope I get the benefit of the doubt
I need a minute just to figure this out
Hold up

Outro
Andy Mineo, where are you?

---
Related Video from YouTube
---
---
Song Ratings and Comments
---
---
---
Related Radio Stations
---
---
Related Albums by Andy Mineo
---
The Arrow by Andy Mineo - 2018
---
More Song Lyrics by Andy Mineo
---
---