Four Points by LZ7
---
Song Details
---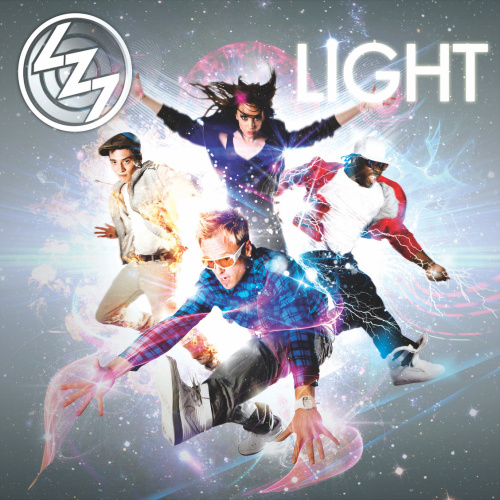 ---
Let's go

I know God loves a sinner like me
From my outside through my inner life
His love's great
Nah, there ain't nothing bigger, like
Like deep what distance deep sea swimmers might

Brr brr brr
Skin gets shivers
Thinking about how his love for me glimmers
Uh, bright stars
Nah, a phat six figure price
Ain't coming close to the love of this Giver, right

Cause all of us are sinners, right
Yeah, I shimmer now
But I had a much dimmer light
I've been a giver-inner
Lost to my inner fight
And where sin simmers, man
Death comes for dinner, right

And nah, I don't always deliver, right
I stumble and fall just like a beginner might
Everybody falls
That's what living's like
Christ paid a bigger price
That's what forgiving's like

He taught me how
To watch
Watch and pray
Everyday, yo
Everyday, yo
Everyday, yo

And live rejoicing every
Every day
Everyday, yo
Everyday, yo
Everyday, yo

Yes
I know what forgiven is
God sent his son
It was us he was living with
Spoke sense to a world chatting gibberish
Jesus Christ was a force to be reckoned with

Ha
No sins, no blemishes
He's the King
Yes, he was and forever is
Died on a cross for your sins and inequites
Don't live with it
That's what forgiveness is

That's the truth
It's up to you what you do with it
God gives life to full
You can move in it
Put old things aside
Lay it down
You can be through with it
Brand new through and through
That's the truth in it

You love me, Lord
Yeah, I sinned but you died for me
Sorry that I've hurt you
Thanks you payed the price for me
Come into my heart please
Forgive and reside in me
Now living for you's what I decide to be

I know God loves me
I really messed up
You died and payed the price
So now I choose life

(One) I know God loves me!
(Two) I really messed up!
(Three) You died and payed the price!
(Four) So now I choose life!
---
Related Video from YouTube
---
---
Song Ratings and Comments
---
---
---
Related Radio Stations
---
---
Related Albums by LZ7
---
---
More Song Lyrics by LZ7
---
---
More Song Videos by LZ7
---
---