On The Run by Pettidee, K.A.S.
---
Song Details
---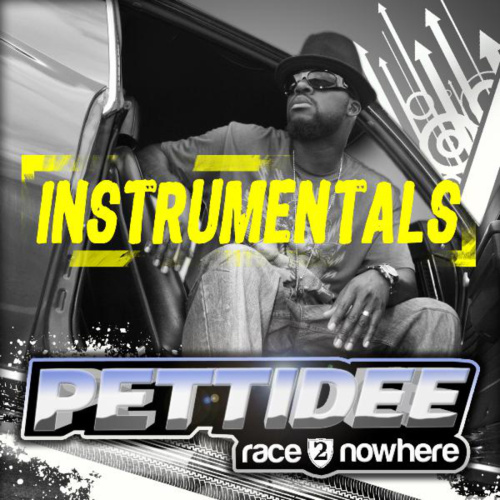 Album: Race 2 Nowhere - Instrumentals
by Pettidee, K.A.S.

---
1st Verse
What pretty boy, see they back at you again
Ain't nobody got ya back and you ain't got friends

So you try to defend yourself best as you can
Dog, it's just too many of them, you can't win

So you take knees, elbows, fist to the chin
Hasta-la-Vesta lil busta, until we meet again

You said, "I ain't takin another beatin, that's that"
Took ya step-daddy pistol and went right back

On da block bussin shots you had them convinced
Watch them duck, bob and weave and hoppin the fence

Now ya hungry, felt the power of the spit fire
With the thugs now, blowin dro and getting high

They call you names now like goon, thug, killa
But that ain't true, you just learned how to pull a trigger

Got a tech and a K
You and ya lil dudes
Rag over ya face posted on Youtube

2nd Verse
Killa's is silent, but ain't nobody tell you
Hoppin out the window with ya pistol when you bail through

Saw it in a movie, thought it was the thang to do
But 5-0 and the real goons is watchin you

You got the lil homies and babies mane copyin you
And the haters want ya fame think of poppin you

Cause bright lights and thug life, it don't mix
It's like swimming with a jacket on full of bricks


You let them rappers tell you criminal life is great
Drop a body, move a bird and go eat a steak

Even you got yaself thinkin you a real goon
But they gone put you to the test homie, real soon

In the club a known kill punch you in the face
You pulled a 9 out and emptied out the place

Missed the killa, hit a college kid, someone son
Thug life just became unfun…run

3rd Verse - K.A.S
Keep playin I'mma have to give it to him with the ruger
No more taking all the bruising, I ain't bout to be a loser
If Lil Wayne can make a song about it, I can be a shooter
You might beat me down today but tomorrow two goin through ya

Hold up, ya know what, ya roll need to slow up
Don't make them reach for they holster
Cause four slugs will have ya head doin doughnuts on ya shoulders
Ya playin with them soldiers, they make it to go bruhs
I see how you do
Get so stupid that ya shoe size just a lil higher than ya I.O.

Certified dummy with that burner by the tummy
Think ya smart enough to get away with murder by the dozens
But you always gonna get them coppers and you gonna need a doctor

Cause they gonna make you stutter more times than silk the shocker

Now you got the jury talkin, boy you got some bigger problems
Nothin you can do when the judges gaveling, "Get to droppin!"
---
Related Video from YouTube
---
---
Song Ratings and Comments
---
---
---
Related Radio Stations
---
No radio stations found for this artist
---
Related Albums by Pettidee, K.A.S.
---
---
More Song Lyrics by Pettidee, K.A.S.
---
---
More Song Videos by Pettidee, K.A.S.
---
---