Ready - Intro by Anthony Brown, group therAPy
---
Song Lyrics
---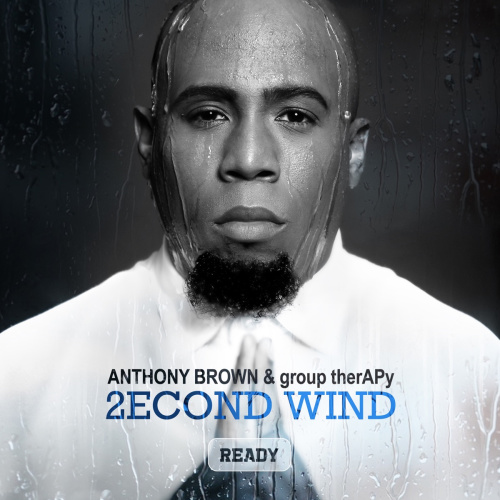 Album: 2econd Wind - Ready
---
It's amazing what you think about right before you quit
I thought about my childhood, I can still hear my dad asking me and my older brother
Okay Heber and Anthony what do you want to be when you grow up?
Well I'm going to be a Pastor just like you
Hahaha, just like me huh? Okay what about you Anthony?
I'm going to be a singer just like Michael Jackson
Just like Michael Jackson?
Yeah
Okay, well you can be anything you want to be
My dad always told me and your aunts and uncles that'
We know, we know
If you put something in the service, you'll get something out of the service
If you put something into life, you'll get something out of life
That's right, the hand of God is on your life
You're not just anybody, you're a child of the King
A child of the King?
A child of the King
That's cool
Yeah, God has big plans for you
Big plans for me, I bet you quitting wasn't one of them
I do get tired and some of you are tired
But you cannot quit, there are generations behind you that are counting on you
They're counting on you and God's hand is on you
And when God's hand is upon you there's nothing that the enemy can do
It's already done, you've already won.

---
Related Video from YouTube
---
---
Song Ratings and Comments
---
---
---
Related Radio Stations
---
---
Related Albums by Anthony Brown, group therAPy
---
2econd Wind - Ready by Anthony Brown, group therAPy - 2019
---
More Song Lyrics by Anthony Brown, group therAPy
---
---