Intro (Are You Gonna Fightja) by Believin Stephen
---
Song Lyrics
---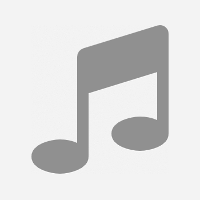 ---
Stephen's Prayer

Dear God, O Father I need you! Dear God I need you!

Right now I'm struggling

Intervene Father! Intervene!

Hear my cry!

Nothing's going my way! I'm suffering during this season of trials.
I'm prone to go astray. I'm to prone to forget your goodness and doubt your promises.

I do believe, please help my unbelief!!

Samples from John Piper's Sermon Series "Battling Unbelief" from www.desiringgod.org


The series that we begin today is called "Battling Unbelief."
All sinning whether attidunal or in behavior comes from one thing- unbelief..in the promises of God.
The tap root out of which sprouts all the weeds of sin is the tap root of unbelief in the promises of God.
Let me list some sins off for you to show you what I mean. Anxiety, misplaced shame, indifference, regret, covetousness, envy, lust, bitterness, impatience, despondency, pride; all of these are sprouts that grow from the tap root of unbelief in the promises of God.


We might as well close up shop if we're not the type of people that have learned day by day to battle unbelief that threatens to grow like a root in our heart every day and to fight the fight of faith and to be victorious as we trust God's promises.

The battle is serious. It is not war games. It's real warfare with heaven and hell at stake. In other words, the most basic battle that everybody in this room fights everyday is the battle against unbelief.

The issue is how are you going to deal with it? Are you gonna fight? Or are you going to cave?

Stephen Verse
Fighting the battle, Christ won the war
Carry my shield, and fight with my sword
But inside my mind, there is a war
Sometimes I'm torn because I am impure
Will I hide from the Lord or seek His presence
He's near to me, yet He's transcendent
Will I yield to the flesh or yield to the Spirit
This is the battle revealed through lyrics or this is my heart revealed through lyrics
Battling sin and trust there's plenty
Battling pride and lust and envy
My heart's deceitful, dark and evil
Tearing me apart like Smiegel
This battle's not against flesh and blood
Verse spiritual forces I wrestle much
Can you relate on this path with me
Then let us battle unbelief!!

---
Song Ratings and Comments
---
---
---
Related Radio Stations
---
No radio stations found for this artist
---