24's by Canton Jones
---
Song Lyrics
---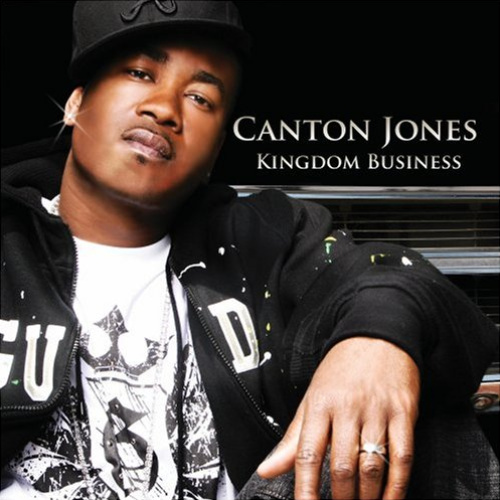 Album: Kingdom Business
---
Verse 1
You ain't never seen a church boy riding with the top down swerving everybody see me bend the curve

Every whip on 24's, every crib got 50 doors, don't get nervous, paying tithe, finally paid off. Repeat x2

Bridge
We ride on 24's, we let them people know, every city & state we go
Can't keep that name on low, roll deep and switching lanes

Roll with me and they rep the name, roll real don't play no games
See the symbol on the chain rep tinted and riding high, scream Jesus we riding by, when you gone be when you die? Imma be in the sky.

We ride on 24's don't have to sell no drugs, bust music to get that dough, preach the Gospel to the poll.

Hook #1
Cadillac on 24s, made back on 24's
Bentley Coup on 24's
Chevy Hoops on 24's

Verse 2
Drive them then I give away, why cause God said give away, but the more I give away, I got more coming back to me.

He'll give you plenty more, hit the will with plenty though.
Stacked up with plenty flow. Don't forget to thank the Lord.

Hook #2
We ride on 24's (repeat)
I'm saved and I'm paid

Repeat Hook #2

Rap - Mr. Del
I got the TV screens falling down
It's Mr. Del from the M-Town
Behind the limo and I'm sitting the sideways, I would brag on the rhyme but the Christ pays for the Kenwood, boy, you know I look good

Remote control got it flicking like a Fleetwood, shawty I'm so good yes we do it real big, I ride slow for my job and folks and little kids
They say He so rich, I say I'm so blessed, don't slang yea but I stay dope fresh, like floetry all you got to do is say yes

And you'll be riding with the best and there's nothing less I like boast in Him
Riding on these grown men
I spit this testament ain't gangsta but I'm Heaven sent so Imma take you to the South where we build hope
And swing boes CAJO ride on 24's

Hook #2

Verse 1

Flow #1- Milliyon
Sitting on 24s gripping
Watch out my paint it be dripping
Hustling souls on a mission so sit back & pay attention

King Kong in the trunk, whatcha thought I half step, call my rims the peppermint in case you got that bad breath. Pimp I sit on 24's, rims growner than the kid, Milliyon off in the base so pay attention to the kid

CAJO is the maniac that's why we sitting on that cream, yeah, they call me Milliyon but you can call me Mr. Green

Flow #2- Messenja
Let me get these dub fours with them Lamborghini doors (we ride on 24s)
So I don't care what they hitting for
Messenja always repping Jesus to from none believers, so I'm putting Heaven in you speakers, woofers and ya tweeters

When I spit the Word, I turn and magic trick into a rhyme
Cause I make the Devil disappear every single time, plus I like my wheels tall like Frankenstein
I'm a Lakers fan, so I call them Kobe Bryant

M-Eazy Raps
If you talk about me you talking 24s, but don't get it twisted
Yeah, it's all about the souls
Got 24s on my wrist banging and chain hang, I like to call them Gucci msm
I keep it moving man, and I ain't trying I'm a beast transformed to Optimus Prime, I like to keep it real I like to flick the rip, young boys a trip
How I'm on this deal?

We ride on 24's!

---
Related Video from YouTube
---
---
Song Ratings and Comments
---
---
---
Related Radio Stations
---
---
Related Albums by Canton Jones
---
Kingdom Business by Canton Jones - 2007
---
More Song Lyrics by Canton Jones
---
---