Color Purple by Da' T.R.U.T.H.
---
Song Lyrics
---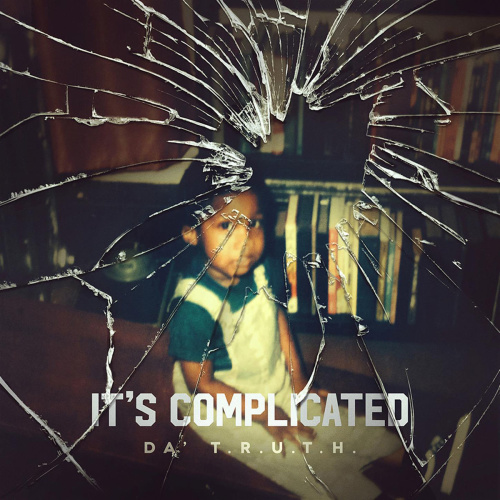 Album: It's Complicated
---
Verse
Yeah!! Many years ago
I was told not to listen
Not to flaw yeah
Many years listen to opinions
Blacks white greeks and indians seen it all
Many years gone by facin' my many fears
Has my change ? sincere pains me to interfere
Millions stack up millionaires
I'm all done criticizing Creflo Dollar
Now its grace and it makes sense
Can't say it wasn't hard for me to let go
I was told, told not to listen to him
Afraid if I did they would that over my head like a mistletoe
Now I'm tuned into Joyce Mayer
Yeah lifting up her voice higher
And I'm sitting on the Porch now thinking bout the things
That she said about the most high
Sitting on both sides like oh my can't believe I broke ties
And there's praise in the living room now
Cause I know that I'm living and I won't die
Crying these tears she's saving my life now
I'm coming out a mess. She says it's gonna be all right now
I was in some bad relationships Jakes got me out of that too
And I didn't even want to listen to him years ago I was told not to let the ears glue
Then I got with Kirk Franklin how can I spell it out
S-E-double-L-I-N-G they was saying I was selling out
Cause I went on TBN with him
And I did the DVD with him then I did an eighty five city tour
Mary Mary came and took little old me with em I ain't wanna lose my friends
Got me up feeling like I got a phone call saying that
I was couple miles and I was feeling bad all them boys was talking
Everybody concerned about T.R.U.T.H. why you doing songs with this one
Make it feel like I had to choose now I'm hanging out with the charismatics
But I grew up conservative
One showed me how I'm supposed to think
Others show me how I'm supposed to live
One told me it's ok to drink
Others show me how to forgive
One came to the rescue
I guess it's just embracing all the differences
Too left for the right wing
Too right for the liberals
But I ain't trying to be either or
Really I'm just tryna find the middle
Told the ? that I'm sorry
And I apologized to Erica
I was way too hard on em I ain't know no better then
Now they thinking that I'm bad business cause I'm hanging out with Adventist
Promise I know some good catholics can't be a victim of the cast system
Can it be both and feel like we going round in circles
Why I gotta be red or blue how come I can't be the color purple

---
Related Video from YouTube
---
---
Song Ratings and Comments
---
---
---
Related Radio Stations
---
---
Related Albums by Da' T.R.U.T.H.
---
It's Complicated by Da' T.R.U.T.H. - 2016
---
More Song Lyrics by Da' T.R.U.T.H.
---
---