Every Day by Da' T.R.U.T.H.
---
Song Lyrics
---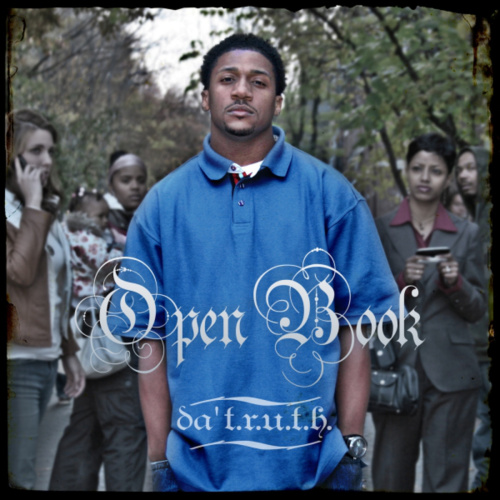 Album: Open Book
---
LIVE ON PURPOSE
Matthew 28:19-20, Jeremiah 29:11-13 & Proverbs 19:21


Hook
Everyday—made in His image for His purpose
And I know I gotta reason to live
Everyday—all that I am and that I've got
To the whole world I must give

Everyday—made in His image for His purpose
So, I know I gotta reason to live
Everyday—my gift, my times, no sacrifice compared to His

Verse 1
Good Morning
Man it's so good to know
That you and I were not mistakes

But—God knew what he was doing
When you were brewing in the womb
He predetermined all the steps you would take

From the places that you would live in
To the people you would meet
Or, that you met and come and learn to respect

He's been involved since the beginning
From the first to the ninth inning
And he knows exactly what happens next

So, it's no coincidence
That you grew up in the South
Or that you grew up in the East or the West

And it's no coincidence
That you went away to college
And you chose basketball over track

And it's all written in the script
Everything from your desires
To the way that you were wired—my guess

Is that God did it all on purpose
So that you would know your purpose
And do His work from this life to the next

Hook

Verse 2
Many people are struggling with their purpose
They wanna know why God put 'em here on the earth
It's so common to glorify God and workin' a 9 to 5
But that's just scratching the surface

Don't get me wrong everyman has gotta earn his wages
Gotta labor and he can't mind breakin' a sweat
But at the same time as he grinds man he can't deny
He was designed for more then chasing a check

People are breakin' they necks
Trying to discover who they are
Why they here
And what it is God wants them to do

You ain't gotta feel no way about that
No sir—if your foot fits right in that shoe
And, if I were you I wouldn't confuse being rich and successful
With finding one's purpose that's something we gotta wrestle with

Girl, I'm not a specialist
But I know you gotta special gift
That God wants to give to the world
Now come bless us with it

Hook

Verse 3
I hear you sayin' I know that I gotta purpose
I just don't know what it is
Let me help you uncover it
I'll tell you what I did

I followed my bents
Where do you like to go?
What do you like to do?
That should give you a clue

What do you do well?
What are some of your strengths?
Would you like to discuss
Will probably give you a hint

Tell me what drives you up the wall
'Cause your greatest frustration
Is a problem that you are here to solve
That is if God gave you the tools to pull it off

If he has then get up off of your stool and get involved
Yeah, but don't bury your gifts—don't worry
You're equipped to do whatever God want you to do for Him
He wants you to take the thing that you like to do—and blend

That with the thing God told us we must do—so then
You're spending all your energy
Then you're fruitful in the ministry
Now that's what I call a win/win

Hook

---
Related Video from YouTube
---
---
Song Ratings and Comments
---
---
---
Related Radio Stations
---
---
Related Albums by Da' T.R.U.T.H.
---

Open Book by Da' T.R.U.T.H. - 2007
---
More Song Lyrics by Da' T.R.U.T.H.
---
---