I Need You by Da' T.R.U.T.H.
---
Song Lyrics
---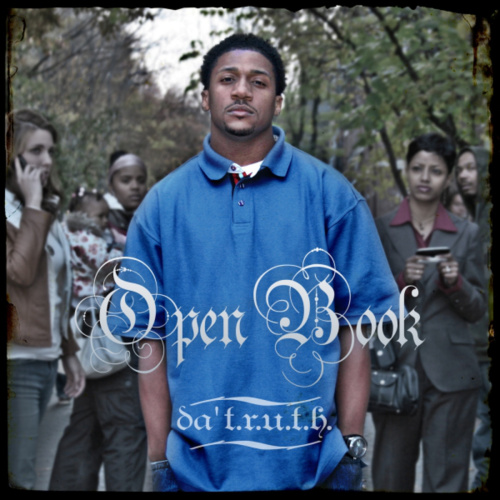 Album: Open Book
---
Izzy:
Nobody knows the troubles I see.
Nobody knows but Jesus.
Oh Lord I,
I know, I know, I know I need more

Da' T.R.U.T.H:
Everybody wanna piece of pie
They want that satisfac-tion
They wan' it guaranteed homie
Wanna wear that glamorous fa-shion
Hand print in the hall of fame
Wanna lil' bit of Grammy ac-tion
Wanna walk that carpet man
Wanna hear those cameras flash-ing
Better get that ice, that grill, that Caddy homie
He got the nicest girl call him Daddy
But back he lonely
But he look happy don't he
Dude is a superstar
He's out of that shabby clothing
He in a super car
He's ridin' 26's
But all his soul is lean
Like he's behind in Texas
But he got that shoulder lean
His land is bare an' he's baring guilt
And his skies are grey
He's unfulfilled 'til he tilts his head up to the sky
And says...

Chorus:
Father,
Oh how I need you
I can't do it on my own
I need to see you
So now I see you
You're the only one who saves
The one who heals
I need you more now than then
Lord I really need you, need you, need you
(x 2)

Da' T.R.U.T.H:
Now unto Him who is able to keep us all from fallin'
I know it's hard when the alcoholics an' all are ballin'
Wanna find a hole an' crawl in
Especially in spring or summer
When even the wanksters and gangsters man
They seem to come up
But I gotta be faithful
My generation's depending on me
It'd be disgraceful to them
If I fall like pins in bowling
And I got disciples and a wife
Who watches my every step
With a mind like memory chips
They hold on to what he says
And he is I see I need you
Gotta practice what I preach
I can't just talk a good game
No!
I gotta actually be
And you know your man is weak
But Jesus Christ is strong
So I plant my feet on His solid rock
And I sing this song...

(Chorus x2)

Da' T.R.U.T.H:
Father ,
We get tired
We need rest for our weary souls
'Til we get very old
And we're buried in the hole
I'm carrying a load
Feel like a cargo train
Sometimes I feel like ASAF homie
When I almost faint
And I pray for the carnal saints
Please help their unbelief
And I pray for the hypocrites
Father,
Reveal what's underneath
'Cos satan's under feet
And the Saviour's undefeated
We will persevere 'til the end
Until then
Your sons are saying...

(Chorus x4)

---
Related Video from YouTube
---
---
Song Ratings and Comments
---
---
---
Related Radio Stations
---
---
Related Albums by Da' T.R.U.T.H.
---

Open Book by Da' T.R.U.T.H. - 2007
---