Judge by Da' T.R.U.T.H.
---
Song Lyrics
---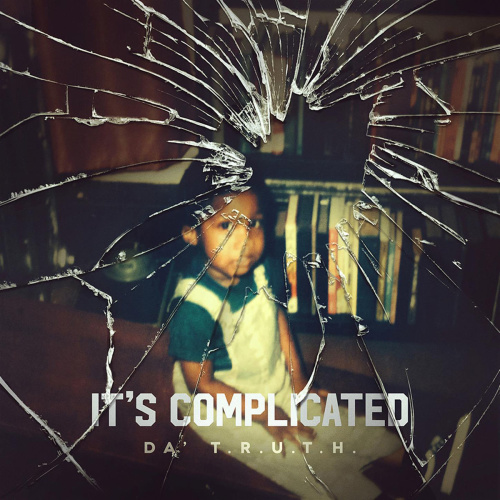 Album: It's Complicated
---
Intro
Yeah
You can't judge me
I can't judge you
Does the church have the right to judge with all of our indiscretions
Should people listen to us when we're quote unquote judging them
While holding them accountable for the actions of the world and within the church
You know the only God can judge me that idead that's huge in our culture
That way of thinking is very prevalent within the church as well

Verse 1
It's a case full of hypocrites
Maybe they got import
Another church boy is in the press
It's what he tried to avoid
Dicking in sticking in the freaking dress
I know you feel the sun
See the Pastor on the corner preaching out on witness but can't realize
Can we confess that we a mess please forgive us
I saw the pictures of L.A
So turned off what chu what me to say
Same Christian artist selling out main events
Same Christian artist turned Atheist
He knew he should've stopped doing God's music
But he couldn't cause it made him rich
I know you got ladieless
Worry done did em all
We been adulterers and pediophiles
I know you don't expect it from a man of God
Church be the shadiest
Time for you to let it slide
Pray to God we can all come and make amends
Maybe then you throw the bath before they leave the baby in here

Bridge
We need to distinguish between being judgemental and being judicious in our judgements
In the book of Romans we are to judge ourselves but I hear what people are saying
The church has been too judgemental we have not made it a place where those who've gone
Wrong can return and be corrected so the church needs to be a place of redemption and healing but at the same time it has to be a place where we preach righteousness and
Judgment but gracious in our reaching out to other people

Verse 2
Yeah Can't blame David Blatt
But the Cavaliers is playing back
Gotta take a look at the players
Let the coach for you fade to black
I know you got the glad flaws
Quit the criticizers that we faded off
Cause we also done a lot of good
We been it from the beginning but it ignored
Red cross is all us
Salvation Army man is all us
Alcoholics Anonymous is all us
Arms house for the elderly is all us
Homes for neglected children all us
The fights for liberty is all us
Healthcare and education
Church was the first orphanage man that's all us
So why you wanna cross us
Why you got your face balled up
Cause we got the cross up
I mean we done broad stuff
I know you say it's hard to trust
What about all the good things that involved us

Verse 3
Cause we done been there doctor visits
When the doctor said there was no optimism
We took time to pray for Gods to protect when you was locked in prison
The church is your friend we've been honest with you just be honest with us
I know we got major problems and some minor issues
That will disqualify us still got a lot of wisdom
Telling us to judge not
Judge one or judge not
Stop believing in the church just because we got some gross spots
But you still call on the law even though you know corrupt cops
? staring right off we just want you to trust God
We all got problems though
We just wonder if you kill a bowl
Just because we love you
Not because we don't know
Homie you're accountable
It's gotta be a writer's role
Homie you're accountable
Homie you're accountable
Just because we love you
Just because we love you
Not because we want to
But because we love you
Just because he loves you

---
Related Video from YouTube
---
---
Song Ratings and Comments
---
---
---
Related Radio Stations
---
---
Related Albums by Da' T.R.U.T.H.
---
It's Complicated by Da' T.R.U.T.H. - 2016
---
More Song Lyrics by Da' T.R.U.T.H.
---
---