Without God by Da' T.R.U.T.H.
---
Song Lyrics
---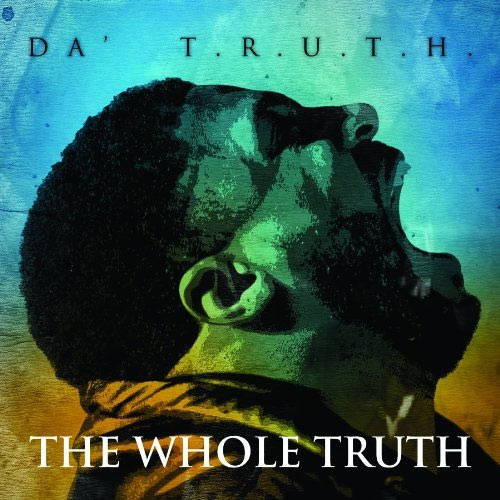 Album: The Whole Truth
---
Intro
Oh, Lets Go
I don't know if they're ready for this one, Boggs
Boggs is in the building
Oh (2x)
Let the band play, band play, uhn, let the band play

Verse 1
Ever since your boy was the youngest
Steady runnin and duckin under the covers
Tryna to hide out from them monsters
I knew that God was above us
These were the values instilled to me by my mother
Mandatory dinner time bible verses before supper
She one of the reasons I'm even packing my luggage
While she was packing up lunches
Pop was packing up punches
Yo Play fight and I love the fact that they loved us enough
To have them talks about Jesus in our discussions
Then all of that could have passed in a moment
But I translated the information and owned it
Now mama's faith is my faith so I cannot hold 'em
Now homey I'm tryna' to tell ya

Hook
I would never make it without God
I am only a human I don't know what am doing
Human, I would never make it without God
I don't know how they do it, everything would be ruined
You and I would never make it without God (x2)
Without God (x3)

Verse 2
Yeah
So many questions I can't answer
Way to many debts that I can't cancel
Far too many powers beyond me man
Way too many trials that I can't handle
I am too fragile
I am a weakling on a weekly basis the foundation that I stand on
Is got to be firm as a rock
So when the predicaments come that I didn't plan for
I can stand in the sand storm
Yeah, Cos the trials in this life hit hard
Sometimes I just wish that I can just press pause
Uhn, but I understand that I can't so I'm standing up in this stance saying

Hook

Verse 3
This is nothing in a avidly of an optimist
I can ask a question, what if not God exist
How do I know that the Christian doctrine is not a myth?
And that the doctrine of evolution is not legit
But I get a knock on my conscience, look at the obvious
Creation can't be the consequence of a cosmic shift
Yeah, now am holding to the opposite
And I know that am lost without him like Robin Thicke
So, when the trials in this life hit home
I get to chastening and hastening unto his throne
Yeah, cos only he is the rock
And we can standing on the top

Hook

---
Related Video from YouTube
---
---
Song Ratings and Comments
---
---
---
Related Radio Stations
---
---
Related Albums by Da' T.R.U.T.H.
---

The Whole Truth by Da' T.R.U.T.H. - 2011
---
More Song Lyrics by Da' T.R.U.T.H.
---
---