Orphan Theism by Levi The Poet
---
Song Lyrics
---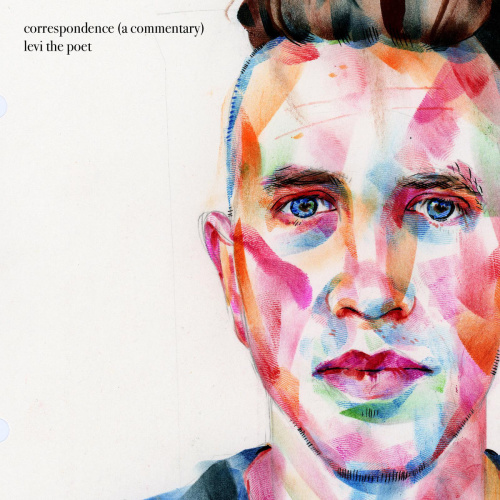 Album: Correspondence - A Commentary
---
When I sit on the pier and wait for that black abyss to swell and spit out your letters, my heart rises and falls with the water, and sometimes, I just wish it would swallow me. Heaven: the expanse above the tide rising and beneath the rain falling. I swear sometimes breathing feels just like drowning, stuck here in between.

But when your bottles float in, there is nothing as beautiful as their dim glow, and my heart longs after them. Their colors catch my eye, dank bourbon or molded green protecting white sheets painted with calligraphic handwriting, tainted with damp expressions of the bottle's history, but purely you... Purely you.

I've been thinking about just what "beauty" is, but no amount of thinking has added beauty to it.

All I know is that it points beyond itself, like I long beyond your love notes, like I long for you.

I've seen the entire spectrum refracting off the ripples beneath my bare feet from the edge of this weathered dock, and thought God, there's got to be more than this.

I have no idea what to believe, but beauty pulls me beyond myself like I don't even have a choice, so I know I don't believe in nothing.

Where, my love, does the beauty inside of a tree reside, made up of atoms, identical and colorless, where the light of the sun merely vibrates in waves toward our eyes, striking tissues and moving along nerves like a telephone wire, to their endings, like telephones? I do not know. There is no actual color in the atoms of which the tree is composed, or in those vibrations. Shape, size, color, touch and the like are simply the names we call our sensations, and no amount of study can ever bring the notion of beauty to the tree...

When I don't know how, help me embrace the mystery.

Will you come home? This tree house won't be that without you.

---
Related Video from YouTube
---
---
Song Ratings and Comments
---
---
---
Related Radio Stations
---
No radio stations found for this artist
---
Related Albums by Levi The Poet
---
---
More Song Lyrics by Levi The Poet
---
---