Rooster Cogburn in Indian Territory by Levi The Poet
---
Song Lyrics
---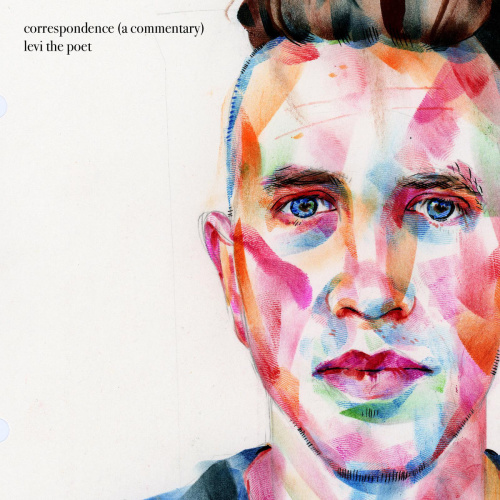 Album: Correspondence - A Commentary
---
God, when the sun sets (or escapes), well there is a painter that paints and when he paints we just take in the ripples the paints make when they swell against the textures on the page, and name them "waves." Back home, my other spends his nights all alone, and thinks, "it's all about perspective and taking my thoughts captive."

He'd be captivated by it.

It's all counterfeit. It's all functional saviors that don't function or save you. It's all identity drift. It's all grandiose promises exposed as illegitimate.

It is the whale my father seeks and swears by like it will bring unity to our family. It's the way my mother drove away the same day that she drove the man to drink, and called it "killing two birds with one stone" (or three, if you count me).

I was a seed. She used to say that I was the only beautiful thing that ever blossomed from her branches, but I guess I wasn't quite beautiful enough to keep. The gun was cocked and loaded years before I ever watched her leave, but we always saw her finger on the trigger, trembling.

I have heard tales of lovers broken by the bullets we call our parents.

For example:

In 50 B.C., Parthenius of Nicaea penned a Uranian lover into Narcissus' story, who gutted himself with a sword on the man's doorstep.

In 8 A.D., Ovid found Echo in a mountain crevice, rejected and lonely, until only faint shivers of her whispers remained.

(To me, this far removed, they are as clear as the day).

With that nymph's voice in my head here in Poseidon's domain, for all of the fury with which Aminius and that pagan deity prayed, for all of the fiction children believe and by which we are betrayed, and despite the wind constantly driving and tossing the waves, in all my double-mindedness, I still hear the refrain:

"This is not your story."

When I watch my dad walk starboard, I picture a pirate walking the plank, looking down into the water, terrified, only to see his reflection and fall so madly in love that he dives headfirst into himself and becomes all that I argued with those echoes about what he deserved to be.

I picture Nemesis like a John Wayne movie. I know you always loved True Grit, but at the end of the script, Mattie still doesn't have her daddy back. I hope that, one day, we'll be able to forgive, but until then, maybe presence is greater than answers, or revenge. If Zeus cast my mother out to Hades, she'd still be just as gone as she is now. If you sent ghosts to tell me all of the reasons why I still can't sleep at night, I'd be wide awake, listening.

If you can hear me, I'd rather have you than all of my answers.

---
Related Video from YouTube
---
---
Song Ratings and Comments
---
---
---
Related Radio Stations
---
No radio stations found for this artist
---
Related Albums by Levi The Poet
---
---
More Song Lyrics by Levi The Poet
---
---