Majestic by Social Club, Thi'sl
---
Song Lyrics
---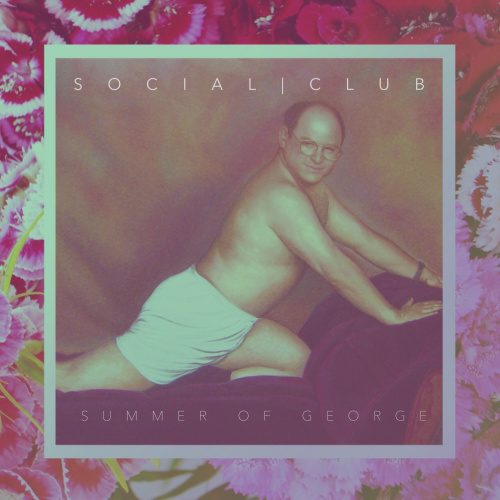 Album: Summer of George
---
(X-Hustler)
Ya'll ready, let's go
Social Club, Full Ride baby
Yeah! Let's Go!!

Verse 1: Thi'sl
I hear these haters talking
Thi'sl this, Thi'sl that
Everytime I hear Thi'sl spit
Thi'sl hood, Thi'sl trap
You rather hear me spit it
Than really see ya boy with a strap
I wonder if they really mad cuz'
They know these really facts
I'm really in the hood
Goons off in my ride
Ya'll do so much talking
Ya'll gon' kill my vibe
You really think that I care about
Me being off of your top 5?
Your top 5 couldn't walk the streets
I tread on, and still be alive
I'm 30,000 feet up
Chilling with my feet up
Tripping off the grace that
Got me through what's underneath us, What?
I know ya'll used to playing these baby games
Yeah, we young and unashamed
But we really not the same
I'm real

(Fernie)
What up Thi'sl?
Social Club
Uhh! Yeah!

Verse 2: F.E.R.N.
AYO! HAHAHAHA!!
Check out this bizzare
Although I'm not a star
They ain't lie about the car (Fernie)
That's neither here or there
Living with eternal purpose
Can't duck the hearses
Till then I'mma bust the verses
I was the worstest
Heavily loading my words with curses
Readily, willing to flip that work
And twerk that block, community service
Ya'll ready know how I do brothers
Careful, how I do others
Social Club, that Misfit Gang
And Me & Marty them Blues Brothers
Caddy riding and that's factual
Leathered up with that 'do blowing
Feel me brother, that's actual
Because I'm blood bought
And my crew know it
And, it's Fernie Fern and my name known
Glorifying my Father's though
It's Full Ride with that Social Club
But, we only spitting out proper flows
It's big papa Fern, No props or urns
Kill your flesh, resurrect with the Father, Word!
Got it for cheap, salvation's free
But, act now like the numbers on your T.V. screen
Fernie!

(MartyMar)
Uhh! Yo, I feel like when that the green power ranger
When he turned into the white one
It's about to get real majestic in the booth
Yeah, ya'll can call me NightHawk

Verse 3: MartyMar
Almost blew my brains out at 17
Fully loaded bad kids with suicidal tendencies
Never had a lot of friends, I'm stuck here with my enemies
Swamp us inside a classroom, I felt like I could never leave!
But, then I heard He came down to rescue me!
I mean He came down here for little me!
So, now when I look back it's so bittersweet
Cuz' I went through hell and back for the kids who look like me
Social Club be the gang of kids, we own the street
Rocking Converse, because the Jordans are too much for me
Even if you hated by the world then that's the way it seems
It's more of us then them, the movement is insanity
Ahhh!

---
Related Video from YouTube
---
---
Song Ratings and Comments
---
---
---
Related Radio Stations
---

---
Related Albums by Social Club, Thi'sl
---
---