Steinbrenner by Social Club
---
Song Lyrics
---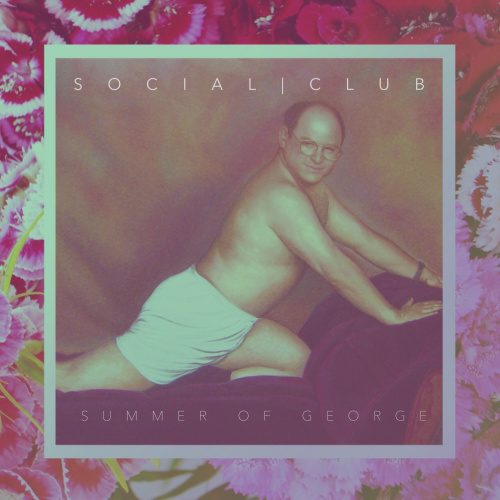 Album: Summer of George
---
Intro: Judah Smith
You gotta understand something about God
Sin does not intimidate God like it intimidates man
But God is not intimidated with sin
There is no sin
Or sinner
That is irepairable, irreedeemable with Jesus
There is no sin that's too great
That the blood of Jesus can not cover
Sin is not a problem for God

Hook: MartyMar
I lay my life down for the King of kings
Who died and laid everything down
It don't make sense
I feel like why would you even want me?
And even though I don't do what's right
You still want me!
And misfit means we claim you in our hearts
Tattoos don't make you a sinner
It makes you who you are
But they try to clean you up
Before they get you to God
I'm fresh out of the battle
I'm branded with all these scars
Uhh!

Verse 1: Fernie
Well, they say FERN why you go so hard
I tell 'em I have no choice
Bent till I have no voice
It's the social club boys
I'm doing the will of The Father
My brother
Be proud of me that I'm not prideful my brother
The enemy love when I'm idle my brother
The reason I'm leaving our lives
My voice is an instrument
I raise it up to the glory of God
Whoa!
It's my way to be intimate with Him
I told MartyMar that I'm in it to win it
Our life is a total portrait infinitive
Outside is a prison, outside is uprisen
It all depends on how you livin'
Uhh!
Well, here's where grace comes and pays a price that we could never pay
I think you're wack as rapper, that's just your music is just
So I could never hate
Don't make assumptions
We all know what that does
The grace of God is efficient
And it is just what God does
Fernie!
This that "tell your friend cause he don't know about it"
Bring him to a show and misfits have him surrounded
Tell him 'bout the love of Jesus which will have him astounded
And we trying to change the world
One heck of a challenge
Aye!
They say the movement got 'em feeling welcome
To the club that some say is very essential
Uhh!
Without the grace of God we're straight terrible
Shameless plug, but never the less it's incredible
Fernie

Hook

Verse 2: MartyMar
Your grace is falling like an avalanche
The friend of sinners
Tell 'em all we gotta battle plan
No confidence in my flesh
Cause I'm falling apart
People hate you cause they don't understand who you are
We the misfits, rejects, runaways
Only God on our side
We made it by your loving grace
I did a lot of dumb things I'm not proud to say
But if you understood my life you'd probably act the same
They say my days are numbered
I'm counting 'em down
I miss my family
And I'm running around
It's probably all my fault they're not coming around
And this is my cross, I'm laying it down (yeah!)
I feel more comfortable with the villains
Matter of fact, I feel more comfortable without the ceilings
And Cheno told me if shooting for the sky
Then you really can't be surprised if you hit it

Hook

Outro: Sample
I proclaim this The Summer Of George!!!

---
Related Video from YouTube
---
---
Song Ratings and Comments
---
---
---
Related Radio Stations
---
---
Related Albums by Social Club
---
Summer of George by Social Club - 2013
---
More Song Lyrics by Social Club
---
---