Call Me Loved by Becky Wright
---
Song Lyrics
---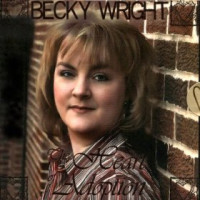 Album: The Heart of Adoption - EP
---
I've been called just a number, a faceless soul with no name
I've been called the forgotten child, a heartbreak, a pity, a shame
But I still dream I'll find my forever family
And my heart screams who I want to be.

Call me loved____ Call me chosen and cherished;
An answer to prayer, a breath of fresh air
And just the one you need.
Call me loved___ Call me wanted and treasured;
Call me precious, call me yours….
Call me loved.

Some have called me an orphan, a child with no place to belong;
Destined for greatness, a future secure; but somewhere, something went wrong.
But love can work a wonder, finding blessings in disguise;
And you might see your future in my eyes.

---
Related Video from YouTube
---
---
Song Ratings and Comments
---
---
---
Related Radio Stations
---
---
Related Albums by Becky Wright
---
---
More Song Lyrics by Becky Wright
---
---