Sometimes I Wonder by Ernie Haase & Signature Sound
---
Song Lyrics
---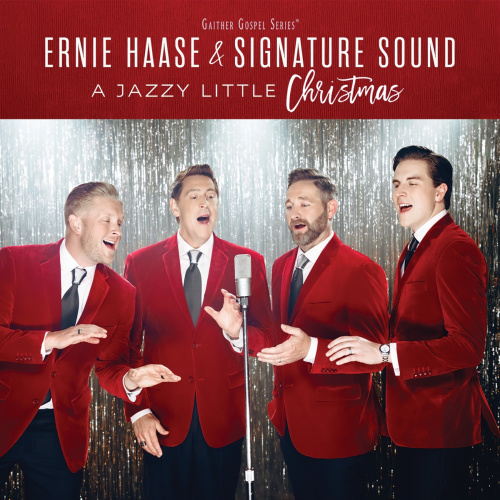 Album: A Jazzy Little Christmas
---
Verse ONE
Staring out the window
as a storm comes blowing fast across the field
it made me think about you
and how the thunder made you shiver
and the lightning always scared you;
Does it still?
I guess that's a silly question
'cause there are no storms in Heaven,
well, at least as far as anyone can tell.
Oh sometimes I wonder,
sometimes I wonder.

Verse TWO
Standing at your bedside
you were so concerned with leaving us behind.
We held on to you tightly
and you told us you were worried
that we'd be okay.
Has Heaven eased your mind?
Do you know know how much we miss you?
Do you wish we were there with you?
Do you get to think about us anymore?
Oh, sometimes I wonder
Sometimes I wonder.

Bridge
Do you ever see the sights and think
this must be some fantastic dream
can you wrap your mind around the things you see?
Or is it more than you can comprehend
to think today will never end
and all is peace and joy eternally

Verse THREE
When you entered Heaven
did you walk or did you break into a run?
Even though you'd never been there
did it feel like home already?
Were you welcomed by the Father and the Son?
Did you bow in humble reverence
just to stand there in their presence?
Did they take you in their arms in sweet embrace?
Oh, sometimes I wonder
Sometimes I wonder.
I wonder, sometimes I wonder, I wonder.
Ooo, sometimes I wonder.

---
Related Video from YouTube
---
---
Song Ratings and Comments
---
---
---
Related Radio Stations
---
---
Related Albums by Ernie Haase & Signature Sound
---
---
More Song Lyrics by Ernie Haase & Signature Sound
---
---