Begin With the End by Lecrae
---
Song Lyrics
---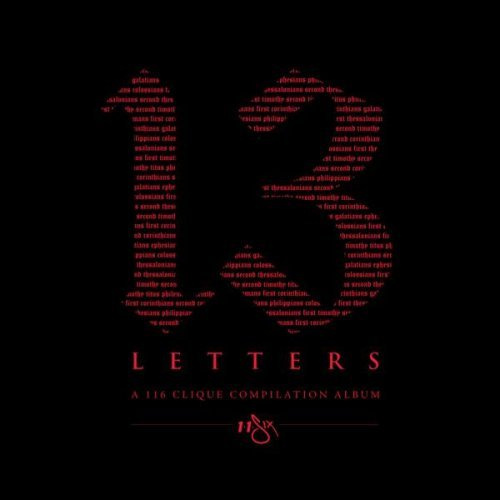 Album: 13 Letters
---
Speaking
Thought it was just CDs and concerts?
You must be kidding me!
Naw man, this is a lifestyle
Traveling across the globe presenting the truth of Jesus man!
Let's go!

Rapping
What up Hiphop?
What up gangstas, nerds, people in the hoods, reppin' out in the 'burbs
Yeah!
What up church?
Listen, this is for you
We're statin' the fact from the scriptures written to you

That's right, we're still in your area
Ain't nothing changed, we're still the truth carriers
Team got hunger, way more hunger
The one we follow is Christ,
His grace flows stronger

They should have never dated team nathesis
'Cause now we pass ports both air and seas, yeah
We ain't no preachers, but catch us in Greek, yeah
Translating the Word from the Word to reach ya
Yeah

We ain't looking for decisions and converts
You can put your hands down after the concert
Christ wants disciples, that's the aim
So after the heart change they can rep the name
Christ

And we ain't saying we don't want to see 'em saved
We're saying we wanna raise not spiritual babes
So we keep the end in mind when we hitting the stage
Every new believer means another soldier to train

You share the gospel, that's cool, what'cha do that for?
Now he got a new life, tell me who that for?
The goal ain't gettin him to heaven, thought you knew that bro
It's to train him so he can go and reach his crew back home
Yeah

Common, yeah
13 letters
13 letters
13 letters
God wrote them through Paul all inspired the truth
And we just want to spit them back to you
So what to do!
Repeat
So let's go!

Speaking
Yeah!
1-1-6 Clique man
Here to present to you the truth of God
13 letters, the Pauline epistles
Being spit to you over tracks, man
We got a diverse album right here man
Folks from Phillie, St. Louis, Kansas City, Texas, Tennessee
All coming together to promote the truth of God
No glory to none of us man, all glory to God
We wanna give you a survey of the Pauline Epistles
It's not an exhaustive study it's a survey of all the books
So get your Bible, get your pad, get your pen, turn your stereo up
And LET'S GO!
---
Related Video from YouTube
---
---
Song Ratings and Comments
---
---
---
Related Radio Stations
---
---
Related Albums by Lecrae
---

13 Letters by 116 Clique - 2009
---