Shores, And the New World by Levi The Poet
---
Song Lyrics
---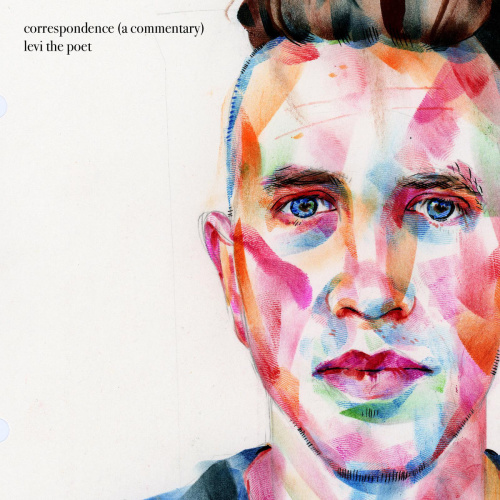 Album: Correspondence - A Commentary
---
If you're listening, we always talked about taking that voyage together. We didn't want to die in our sleep, like so many people wish for. Or, at least, she didn't. She thought it sounded boring, and even though dying scared me, I wanted to be brave enough to engage in the fantasy.

We decided we'd go out defending our tree house against the separatists. It was inevitable, once they'd finally discovered us kissing, traitorously, beneath their cootie infested "boys only" headquarters. We'd be cap-gunned to death.

She thought it was romantic, "like Romeo & Juliet" - she'd say. And I'd say, "okay," but wonder, like I always do, if anyone's actually heard that story.

I finished our tree house with the few scraps of deadwood that I was able to drag back to land. It seemed fitting, after our whole lives were broken homes, for all of those shipwrecked pieces to complete one.

It's beautiful. I feel like she might have called it redemption.

For a split second, as I watched the last of her craft fall beneath the surface of the water, I thought that we are all only stones in the ocean, and maybe it didn't matter that much, whether we lived or died. But she was right about taking thoughts captive.

I am lonely, and I can't reconcile loneliness with meaninglessness because, like beauty, it leaves me wanting for more. She is still a decision that floats out like debris, on ripples that began at her stone's throw.

You were a mountain to me.

Your earthquake leaves me trembling and I long beyond your beauty, past your breaking and out into whoever is responsible for your new beginning.

Maybe he knows the end.

When you first set sail and pushed off to sea, I stood on the shore looking forward, tongue tied and stubbornly holding tears behind my eyelids because no matter how much I liked you, girl, there was still a bit of boy in me, and I wasn't about to weep with you staring back, smiling.

I guess this is goodbye.

I knocked on every inch of this wooden tree house to keep that word away, but goodbye, despite all of my efforts, remains.

This is the last of our bottles. If it ever makes its way out to the new world, know that it was unending love that fueled the moon's magnetic pull to pursue you through the death that threatened to conquer it, and it is beautiful. It cannot fail.

Definitely,

Infinitely,

Intimately,



Your king.

---
Related Video from YouTube
---
---
Song Ratings and Comments
---
---
---
Related Radio Stations
---
No radio stations found for this artist
---
Related Albums by Levi The Poet
---
---
More Song Lyrics by Levi The Poet
---
---