Rebuild by Worth Dying For
---
Song Lyrics
---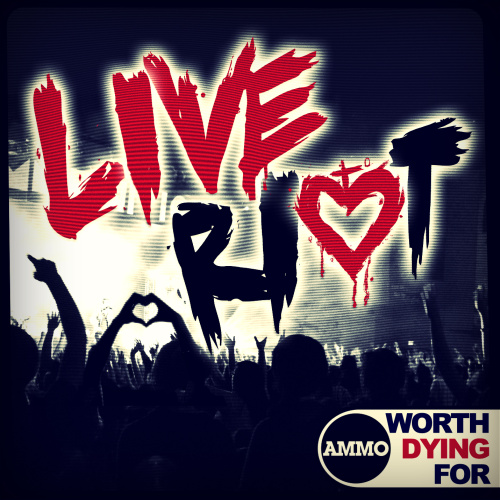 Album: Live Riot
---
Rebuild! Rebuild! Rebuild! Rebuild!
Darkness realized its days were numbered
The kingdom of love was now near
The dead were raised, the blind could see
And the sick? They were healed!
They were like lights on a hill
Piercing through the darkness
It was a very fingerprint of love
That had been written on their hearts
FREEDOM was rising
It was told of old
That love would be poured out
His spirit on all flesh
It happened.
Young men; saw visions
Old men; dreamed dreams
People began to realize
That their power was in their words
Their voices; became their weapons
His word; their ammunition
The future was attached
To every syllable released
Just as it was in the beginning
Like we stepped out in darkness
And then there was light
FREEDOM was rising
So darkness made its attempts
To attack the light
But I have news for darkness:
It shoulda killed you
When it had a chance
You are the resistance
If you're alive and youíre breathing today
Your calling is that the world will take notice
That He lives inside of you
Itís His word itís been hidden
In your heart since the beginning
Itís time to finish the race
That was started so long ago
Do you hear the chants?
Itís the sound of heaven
Screaming your name
Rebuild
Let us run with endurance
The race
That has been marked out for us
Rebuild
Keep your eyes on Jesus the champion
Rebuild
Of the world
Can you hear it?
Rebuild
Can you hear it?
Freedom
Rebuild, rebuild
Is rising!

---
Related Video from YouTube
---
---
Song Ratings and Comments
---
---
---
Related Radio Stations
---
---
Related Albums by Worth Dying For
---
Live Riot by Worth Dying For - 2012
---
More Song Lyrics by Worth Dying For
---
---