Adam Again by Michael Omartian
---
Song Details
---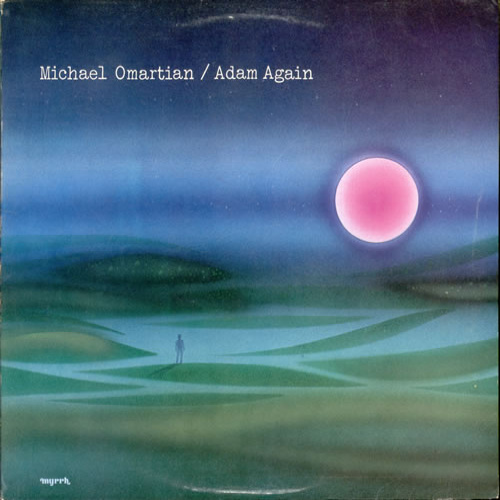 Album: Adam Again
by Michael Omartian

---
She hangs up the phone,
And she sits there all alone.
No, he's not coming home again tonight

Can it really be true,
All the work he has to do.
You know, somehow it doesn't seem right.

She knows the feelings are fading away,
But nothing is said when there's nothing to say.
Life in the Garden was never this way.
Can we ever be Adam again.

He parks his car,
Where the local taverns are,
And he carries out his search for something more.

What harm could it do,
Just a little lie or two,
And we'll go on as always before.

Home late, he mumbles of traffic and rain,
She smiles at him as she covers her pain,
We had so much, now so little remains.
Can we ever be Adam again.

Each day that passes is just like before.
No one confesses what their feelings are.
They say "that's life and you can't expect much more."
We can never be Adam again.

They never knew,
That love could be made new,
And the good things of life don't have to end.

The Last Adam came,
To give love a name,
And a way to be Adam again,
And a way to be Adam again.
---
Song Ratings and Comments
---
---
---
Related Radio Stations
---
No radio stations found for this artist
---
Related Albums by Michael Omartian
---

Adam Again by Michael Omartian - 1975
---
More Song Lyrics by Michael Omartian
---
---
More Song Videos by Michael Omartian
---
---