Kefirah by Saving Grace
---
Song Lyrics
---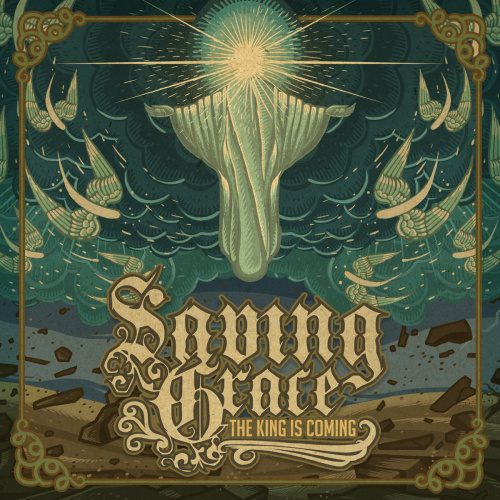 Album: The King Is Coming
---
Hung from a tree, the face of all truth and compassion, broken and nailed. Bloodshed and death, the price that was paid, but your eyes are still veiled
How can the truth of His words be so tarnished by lies? You were the target of snakes; now they cover your eyes
This is a warning to all... "I never knew you" is not a metaphor. You want your perfect life; there must be compromise
"You will know them by their fruits: well, this tree is fruitless, barren, rotted away. There is a place created for demons; there is a Hell believe Him He's seen it
There is a purpose for warnings of old; there is a war waging on for your soul. "I never knew you" is not a metaphor
The way, The Truth, The Life, He was the compromise. "There are many rooms" but your house is crumbling, falling, burning away
See through the lies, beyond the black, blinded victim of unholy attack. No other name will snatch you from the fire, if there is another then Christ is a liar
He is the gate; He paid the cost. The key to the Heavens was hung on a cross. He is the one mighty to save, conquering death as He walked from His grave
Blood... Royal Blood... most precious blood, but you still want more...
King... Father God... most Holy Christ, truly I tell you He is coming back for His bride not a whore
Universalism is a Lie! Whilst there is breath in your lungs, pray for cleansing...

---
Related Video from YouTube
---
---
Song Ratings and Comments
---
---
---
Related Radio Stations
---
---
Related Albums by Saving Grace
---
The King Is Coming by Saving Grace - 2011
---
More Song Lyrics by Saving Grace
---
---