When Hearts Are Large by Levi The Poet
---
Song Lyrics
---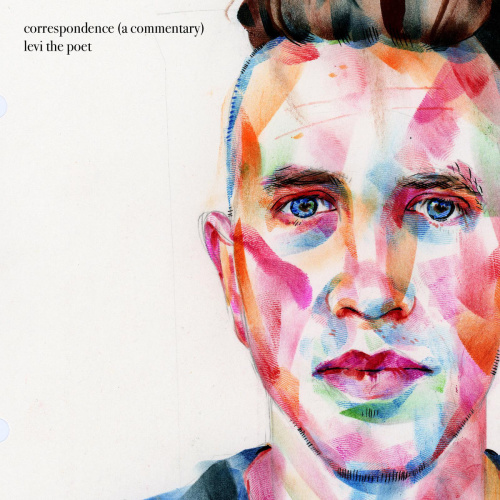 Album: Correspondence - A Commentary
---
My love, when we first set sail and pushed off to sea, I stood at the bow looking backward, dry-eyed and imagining that the world, in all its color, grandeur and majesty, had been devastated by the same sort of flood I'd seen when I told you that my father was making me leave.

It was a midsummer night's eve, and in my heart, it was a romance. That same Shakespearean tragedy. That quintessential teenage flickering that let love burn brighter in the reminiscent memories as we slowly fell asleep, cuddling beneath the stars that I wished upon through the cutout at the top of the teepee (that doubled as an indian fort with "girls have cooties" stitched across the seams, and at night, our secret love affair that the cowboys would have deemed a crime punishable by cap gun and sour faces and wild, wild west make-believe).

Old enough to comprehend but young enough to dream.

I can still hear the rhythm of your breathing beneath that canopy, while the wind played brush on the snare and god threw his bolts of lightening, like the thunder clapped clave to compliment the whistling moving through the trees, and remembered promising that when we grew up, you'd build a home for me.

Now to start growing.

And you'd twist up your fake mustache like your favorite character in your favorite movie, and whisper, "I'll be your huckleberry."

And in the early morning when I snuck back to my room I thought, "Tragedy, indeed" - that innocence, if it ever was, can be stripped away without a warning.

My king, by grace or by fate or by luck or by mercy, I trust the moon will carry your letters safely to me. This flood, rescinding, will give way to land, depending, and like the hand of God gave olive leaves to encourage that ancient family...

My dove, with love and sincerity and all that I have to offer,

Your Queen.

---
Related Video from YouTube
---
---
Song Ratings and Comments
---
---
---
Related Radio Stations
---
No radio stations found for this artist
---
Related Albums by Levi The Poet
---
---
More Song Lyrics by Levi The Poet
---
---